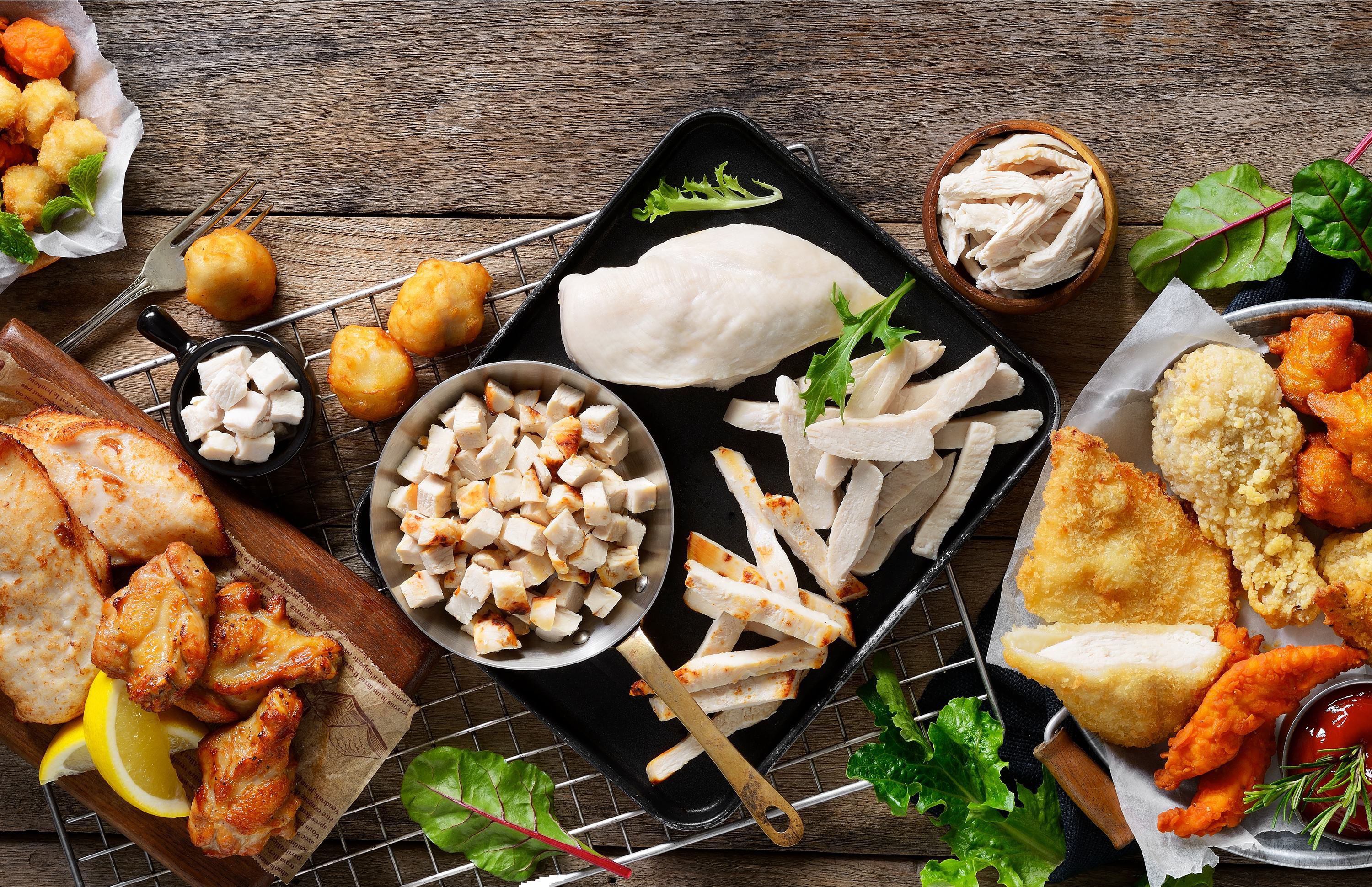 FRESH AND COOKED CHICKEN MEAT
We are an integrated agribusiness starting from the grandparent stock farms, parent stock farms, hatcheries, broiler farms, slaughter plants, feed mills, and further processing plant which brings quality and products to market, both local and international.
Our integrated factories are certified by international standards namely the British Retail Consortium (BRC), Good Manufacturing Practices (GMP) standards, and Hazard Analysis and Critical Point System (HACCP), with technical expertise controlling every step of the production. All products have received the "Q-Mark" label for surpassing the quality and safety standard as well as a HALAL certification.